Timbaland has revealed he pulled out of collaborating with Britney Spears after she insulted him and Justin Timberlake.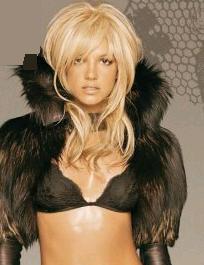 The hip-hop icon and Justin Timberlake had agreed to work with the troubled pop singer but she threw it back in their faces.
Timbaland has revealed, "If Britney and Justin teamed up it would be the best thing that ever happened and would help her out a lot. She needs a story. She has no comeback story. That's the problem. She has to have a team. She needs to come back with Justin doing records. Then we'd see headlines like, 'She went back to her ex and she's making smashes.' But instead she got so big-headed and was like, 'Screw you, screw you, I don't need nobody.' I don't think it will happen now."
Timbaland refused to exactly disclose what the "Toxic" singer said to offend him and Justin so much, but has still offered her a pop lifeline.
He added that he will still help the pop singer to salvage her career if she is going to apologize for her behavior.