The most dramatic moment at the Britney Spears concert in L.A. last night wasn't the performance — it was right before the show when some dude got up on stage and popped the question!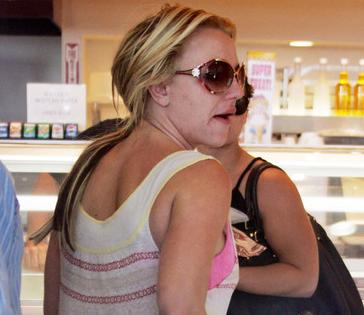 In front of the giant crowd, the brave dude called his girlfriend on stage and proposed … and she said yes, y'all!
As far as the concert — there are spies all over the show … no immediate craziness to report.
Meanwhile, a report suggested that in Britney's tour, Britney will do what she wants, y'all!
Even if that means banning K-Fat's newest lady friend, former vollyball player Victoria Prince, from joining him on the road!
"Britney struck a deal with Kevin that Victoria couldn't come," an insider tells Us Weekly.
Is Brit Brit envious of Federline's leading lady or does she think Price is squeezing her ex-hubby dry??
Victoria reportedly left her cushy Fox Sports marketing position back in January and according to one source, Price "has some money issues. Kevin pays for everything."
With Spears handing over $$$ to Federline weekly, she probs doesn't want another mouth to feed!