Considering Internet as something addictive and pathetic, Robert Pattinson explains Internet can feed the worst part of people's soul, especially when they have nothing else to do.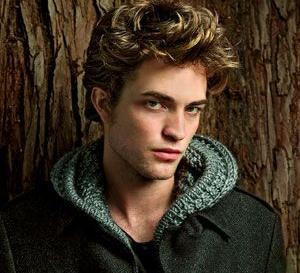 "It is kind of addictive, but at the same time pathetic," Robert Pattinson has been quoted as telling Film.com about how he perceives the Internet. "(The internet) feeds the worst part of your soul. When you have nothing to do and you go on, when you're too tired to read a book," he explains further.
"I'll read the news, you go on to the New York Times, you get bored and go on IMDb (Internet Movie Database website). Then you realize how pathetic you are," the "Twilight" hunk shares. "I have to delete my history (of visited websites)."
Robert Pattinson, who currently is in Vancouver, Canada for the filming of "The Twilight Saga's New Moon," was ranked first on the list of OK! Magazine's Most Eligible Men which was released recently. He was said by the publication that he won't find any difficulties finding the girl of his dream just like he used to be because he is a famous film star now.