Britney Spears spent New Year's Eve (12.31.07) with her two sons and photographer Adnan Ghalib.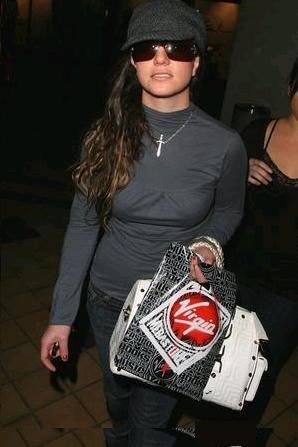 The "Gimme More" singer and her new love interest, who reportedly spent Saturday night (12.29.07) with the singer at Beverly Hills' Peninsula Hotel, saw in 2008 at a private beach front residence near Dana Point, California, with her two kids, but had to be supervised by a court-appointed monitor.
A source revealed, "They just had a quiet night in together. Her and Adnan are getting on really well. There certainly weren't any wild celebrations. She says she just fell asleep not long after midnight but had a really nice time."
As for the other news, the troubled pop singer staged yet another no-show at her court-ordered deposition on January 2, which puts herself at risk of landing in jail.
The 25-year-old star was expected to give her child custody-related deposition at the Los Angeles offices of her ex-husband Kevin Federline's attorney Mark Vincent Kaplan.
But for the fifth time in a row she failed to show up for the appointment, according to a report, Britney Spears' failure to comply with a string of court orders is likely to have serious repercussions in her fight to regain custody of her two sons, Sean Preston, two, and Jayden James, one. Last month, the singer claimed she was too ill to sit for her deposition. That same night she was reportedly spotted out partying.
Comments
comments