Britney Spears requires a huge comeback move. Perhaps she could sway a big-time comeback within the pages of Playboy. Many have claimed that since the singer usually flashes paparazzi on a regular basis, it would likely benefit her to go in a classy magazine like Playboy to give her career a boost.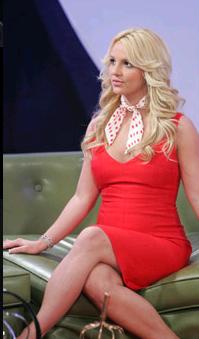 The weekly entertainment magazine pointed out that Britney Spears turned to Playboy for help in her quest to resurrect her stalled career. But the Playboy Magazine has said no to the troubled pop singer.
Unfortunately, the popular men's magazine didn't want the singer. A friend of Britney Spears revealed, "They [told her] that she'd need to clean herself up and get in shape to be Playboy-centerfold quality.
Now Britney Spears may have to hope that magician Criss Angel can make her career re-appear from the ash heap on which it has landed.
Comments
comments