Adnan Ghalib moved in with Britney Spears Friday, January 11, as the two continue to spend their days together, with the photographer chauffeuring the troubled pop singer for her daily photo-ops while shopping and refueling.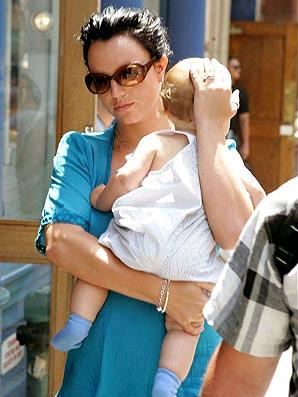 British tabloids, quoting unnamed sources, are reporting that Britney Spears is even contemplating marriage.
Adnan Ghalib is already married, but he is a muslim and some Islamic states do allow a muslim to have more than one wife.
To marry Adnan, Britney Spears would not only have to flee the US to a country like Pakistan but also become a muslim.
Meanwhile, Monday, January 14, is expected to be an important day in Britney's life because LA Superior Court Commissioner Scott M. Gordon will likely rule on Britney's future visitation rights with her toddlers, which were suspended January 3, following Britney's meltdown.
There are indications that the "Gimme More" singer will just get some respite from the Commissioner who will likely allow her very limited and brief visits – (at the most) three two-hour visits a week conducted in the presence of a court-appointed monitor.
One way Britney Spears could restore the confidence of the Commissioner in her abilities as a mother would be through a personal appearance at the hearing Monday. However, Spears' close friends and aides fear that the singer is not emotionally stable enough for that.
The source also said that Britney Spears "breaks down into tears and cannot complete a sentence" every time the topic of her sons surfaces, adding that the singer is "mortified by the events of last week," when the whole world saw her wheeled out into an ambulance and taken to Cedar-Sinai's psych ward.
Comments
comments