Britney Spears reportedly spent early Sunday morning in a Beverly Hills hotel room with a paparazzi photographer who regularly covers the troubled pop singer.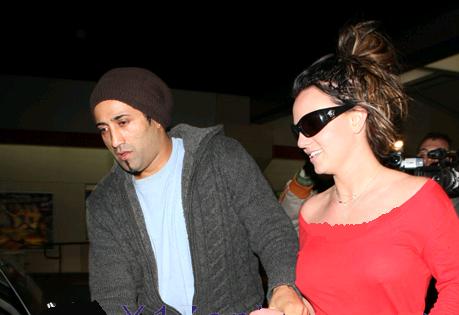 According to reports, the pair was holed up in Spears' room at the Peninsula Hotel until Sunday. Adnan, the photographer who works for the Finalpixx photo agency, departed the hotel at 6 a.m. Sources say the "Gimme More" singer left at around 9 a.m. and returned to her nearby home off Mulholland Drive.
The photographer denied any romance. He revealed, "We are just friends. She was just a little upset, pretty much about everything."
According to another report, the "wild date" began on Saturday night with the photographer after handing Britney Spears his business card at a gas station after he heard she "liked" him. Soon after getting his card, the singer contacted him and, after meeting up, the pair was later spotted holding hands at a supermarket.
The report indicates, "After discussing the possibility of him coming into her house she said that her house was too dirty and that she would rather go to a hotel. So they changed cars and she went back to her house to freshen up while Adnan parked down the road and waited for her. She then came out in her car and they both drove to an L.A. hotel."
Meanwhile, Britney's Saturday started off with dinner at Taverna Tony's in Malibu, where she looked as if she had been drinking, according to photographers. On her way home, the troubled pop princess inexplicably hopped out of her car to take a picture of a mural on the side of the road. She was angry that the photographers wouldn't get out of her way; she cursed them out before slamming her camera on a car, losing the memory card. But she got the card after returning to the scene.
Comments
comments