Britney Spears romanced a backing dancer while her father was away on business.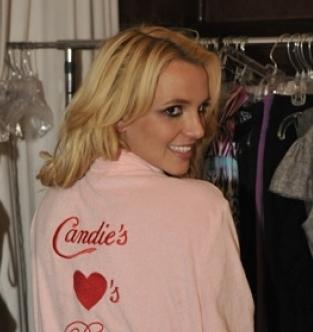 The "Womanizer" singer reportedly took advantage of Jamie Spears' absence earlier this month by canoodling with a hunk called Gio.
A source revealed: "Britney was a bad girl. Literally as soon as her dad left, she started getting cosy with a dancer named Gio. It wasn't serious. They had a few romantic interludes."
It has been claimed Britney – whose personal and professional affairs are controlled by her father and lawyer Andrew Wallet – made the most of Jamie's business trip to Los Angeles by splashing out on gifts for Gio.
The source added: "She bought him a few things – a pair of shoes and some clothes – even though she's on an allowance."
However, when Jamie rejoined Britney on her 'Circus' tour the romance came to an abrupt end.
The source explained: "Britney was definitely getting jiggy there for a hot minute, but they've slowed down since Jamie got back in the picture. It's basically over now. Jamie is casting a watchful eye over his daughter again."
Meanwhile, Britney Spears shows off her rockin' bod in this new Candie's promotional poster for her upcoming spring Candie's campaign.
"I had so much fun shooting the Candies for Kohl's campaign," the 27-year-old mother-of-two recently said. "My favorite set-up was against the gigantic wall of pink cotton candy."