Britney Spears has regained her killer abdominal muscles after a four year absence from her tummy.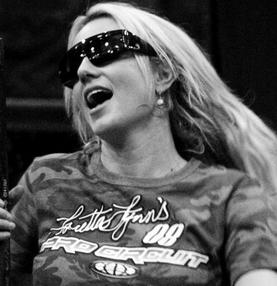 The "Womanizer" singer famously took time out of her career and her heavy workout schedule in 2005 after meeting her former husband Kevin Federline. You could see her killer abs here.
After giving birth to two boys and her subsequent health troubles, Britney was out of shape for several years but after returning to the gym and starting dance training last summer, the singer has finally regained her sculpted form after losing 20 pounds.
Britney Spears has posted photos of her dance rehearsals earlier this week to show fans what they can expect on her upcoming tour. She was sporting a black tracksuit pants and a cropped t-shirt and her stomach looked toned and taut after months of working hard in the gym.
She revealed in the January issue of Glamour magazine: "I have had to work hard at getting [my body] back to where it used to be. I used to be obsessed with working out. But I can't get motivated right now because I'm so focused on my music."
She is preparing to reclaim her pop crown with a world tour The Circus Starring: Britney Spears, which kicks off her home state of Louisiana on March 3.
The 44-date runs for four months and covers the U.S., Canada and London, with plans to expand to the rest of Europe.
Britney Spears will perform six gigs in London's O2 arena between 3-14 June.
Comments
comments