Did Shannon Funk, together with Matt Encinias, trick Britney Spears? The former girlfriend of Matt claimed that he and Shannon took advantage of "Toxic" singer to earn a little fame and a big cash, according to a report.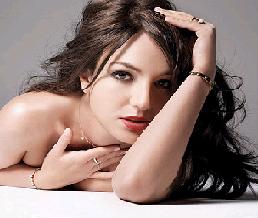 Matt Encinias hit headlines when he revealed a story of groping Britney during a boozy late-night pool party at a Los Angeles hotel.
Ashley Krol, who previously said that Shannon Funk and Matt Encinias are best friends, claimed, "Shannon arranged for Matt and his crew to get into the Bedlam Gallery while Britney was filming a bar scene there."
She continued, "Then she arranged for the guys to follow her and Britney back to The Standard Downtown hotel where they were staying. There they encouraged Britney to get involved in a wild poolside party where, after drinking mojitos, Britney was encouraged to strip."
She added, "Then they took photos of Matt kissing Britney and groping her and then all went up to Britney's suite, she added.
As for Shnanon Funk statement, she denied the whole thing.
Comments
comments