Jennifer Aniston has revealed she is planning "lots of trips" to see her former British model boyfriend.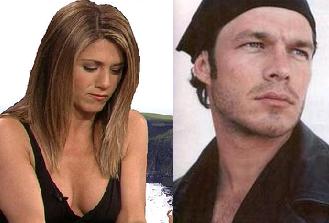 The 38-year-old actress admits she has been pining for the British hunk since he moved back to London, saying, "Paul and I speak to each other like brother and sister, nothing more. I was very sad last month when he went back to live in London. But I'm going to be buying a lot of return tickets to Europe in the next few months so we can see each other."
It was previously claimed that their relationship ended because she wanted to start a family.
A source revealed, "Jen and Paul's relationship had been moving very quickly and she decided she'd better make sure she knew where it was going and sat him down for a serious heart-to-heart. Sadly, after explaining her wishes for a family, it seems she realized Paul was not at the same stage in his life."
Comments
comments