Britney Spears will have her sons on board as both Sean Preston, 3, and two-year-old Jayden James will be coming along for the singer's upcoming Circus tour.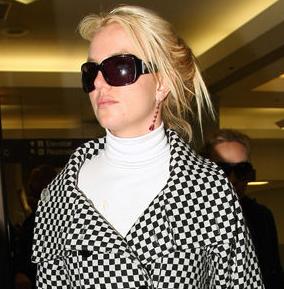 The pop star has finally gotten her way after rumors circulated that she threatened to cancel her upcoming tour if she was not allowed to bring her sons.
Her official website stated: "Both Sean Preston and Jayden James will, in fact, be joining Britney throughout the duration of her tour."
Britney Spears was planning to cancel her upcoming Circus tour if her former husband Kevin Federline's lawyers continued to block an agreement that would allow her to take her sons on the road.
For weeks, Spears, Federline and Spears' father Jamie had been privately planning to let the two boys travel with Spears on the tour. According to TMZ, the pop star would have homes in three places — New Jersey, New Orleans and Los Angeles so that the children could stay nearby while Spears commuted back and forth from regional concert venues.
Additionally, the agreement allowed Kevin to receive at least $4,000 each week that Spears is on tour and that he would receive his own home in each of the three predetermined cities as well, reported TMZ Monday.
Because the agreement was made without Federline's lawyers, they objected to the plan, TMZ reported, but now it seems the family has worked out an arrangement.
An excerpt of the statement: "Britney is so excited to kick off her tour. She has been enjoying every moment of rehearsals and is looking forward to performing in front of a live audience again. Both Sean Preston and Jayden James will, in fact, be joining Britney throughout the duration of her tour."
A Hollywood insider revealed: "This is a huge step forward for Britney. A year ago, she was trying to keep from being locked up in the hospital, and now she's not only topping the charts and going on tour, she's going to have her kids there to support her."
Brit's boys have already caught a glimpse of the upcoming tour in December when they sat in the front row while their mom celebrated her birthday — and the release of her latest CD — by performing live on Good Morning America.
Comments
comments