Britney Spears' tour managers are asking for a private backstage prayer room at every gig for her upcoming Circus tour to ensure the pop star stays spiritually primed.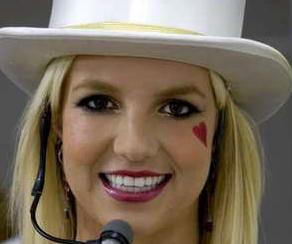 Recent photos of the Britney, 27, rehearsing her dance routines are testimony that she is in peak physical form for the arduous 31 date, nearly two month long US tour. An accompanying portable gym will ensure Britney stays that way as she tours across the country.
Britney's sharp focus on her professional life and clean break from the past is probably indicative of her spiritual preparations. On Thursday, her lawyers obtained a restraining order against Adnan Ghalib and Sam Lufti, two men who epitomize the worst in her past errant ways.
While on tour, Britney will have spiritual guidance from Nicole Scherzinger of the Pussycat Dolls who are the tour opening act.
Nicole revealed: "Britney is a good friend of mine. I'm looking forward to getting together and having some quiet prayer meetings with her. And I'll be there to talk through whatever it is she is going through. She has been through a tough time and it's important to get together to pray and meditate."
She added: "I will even babysit her kids if she babysits mine one day!"
Britney's dancers have been carefully screened for drugs and alcohol will be banned on tour. To boot, Britney's dressing room will have white lilies, strawberry-scented candles and fruit platters.
Comments
comments