Bruno Mars is flaunting six fedora hats and blew harmonica in GQ's April 2011 issue.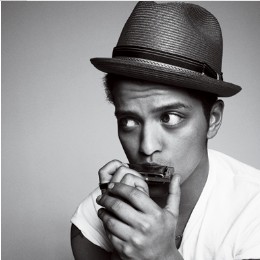 Although "Just The Way You Are" singer revealed that he is not going to preach of being a role of model, he admitted to be a f—— musician. He also realized that people are watching, so don't do nothing stupid.
Bruno, who finished the European leg of his Hooligans in Wondaland Tour, will be heading to Southeast Asia next month, including Indonesia, the Philippines, and Malaysia. He will also go to to Australia and New Zealand.
Comments
comments