Cameron Diaz recently tore up Las Vegas without any sign of Criss Angel.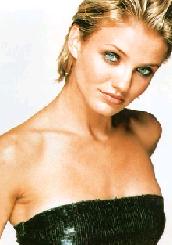 The 34-year-old actress, together with a group of friends, hit Fix Restaurant and Bar at the Bellagio for some appetizers, including spicy wings, Bobby Baldwin Kobe beef sliders and the Very Adult fried mac and cheese.
Then they went off to Jet nightclub, where Cameron Diaz & her friends danced in a corner booth in the VIP section.
The last time the actress was in Sin City, she was reportedly there because she and Criss Angel were dating. Soon after that, the illusionist's estranged wife, Joanne Sarantakos, accused the actress of ruining their marriage.
The "Charlie's Angels" star denied the claims, insisting she and the illusionist only went on a few dates—long after Criss Angel and Joanne Sarantakos had split.
Comments
comments