Naomi Watts, who is pregnant, has signed up to play Draco Malfoy's villainous mother Narcissa in "Harry Potter and the Half-Blood Prince."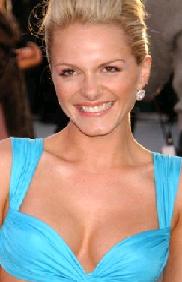 The "The Painted Veil" actress will start filming the sixth installment of the wizard series in September. She will be joined by British actor Joseph Fiennes, the brother of Ralph Fiennes who plays Harry's arch-enemy Lord Voldemort, and Charlize Theron's actor boyfriend Stuart Townsend.
The 38-year-old Australian actress and Liev Schreiber are expecting their first child in just a few weeks, leaving her plenty of time to get back in shape before shooting begins.
Naomi Watts, who previously revealed she feels a strong affinity with the UK, has a predominantly British cast for her new film.
David Yates will direct "Harry Potter and the Half-Blood Prince". The film is expected for release in November next year. Yates has received rave reviews for the latest film, 'Harry Potter and the Order of the Phoenix.'
Comments
comments