Cameron Diaz, who voiced Princess Fiona, revealed that Fiona is a modern update of the classic fairy tale princess.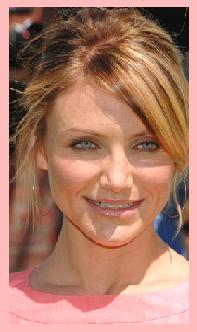 The 34-year-old actress, who was in Taiwan to promote the latest installment of the movie franchise, revealed, Fiona understands that "if you want something to happen, you have to go out and do it yourself."
In the movie, Fiona got unexpected help from Snow White, Cinderella, Rapunzel and Sleeping Beauty. Cameron Diaz said, "These are the princesses we grew up on. We get to keep our princesses, and we get to modernize them."
Justin Timberlake is the one who voices the future King Arthur. Cameron Diaz described Timberlake's performance as "hilarious." The actress added, "I think he's great in the film. He's so gifted."
Cameron Diaz and Jeffrey Katzenberg, chief executive of DreamWorks Animation SKG Inc., are on a three-week tour to promote the movie in more than 10 cities in Asia and Europe. Their next stop is China.