Brad Pitt declares being a dad is the best thing that has ever happened to him. The star of the film "Ocean's Thirteen" has spoken of his joy at being a parent.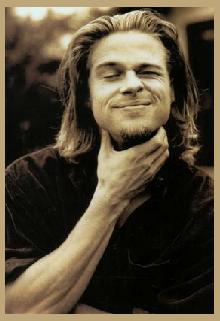 The actor revealed, "The first scan is mind-blowing. I love being a dad – it's the best thing that ever happened to me."
It is not the first time Brad has expressed his parenthood happiness. The actor expressed recently that having kids as his greatest achievement. The actor revealed, "You know, you can write a book, you can make a movie, you can draw, paint a painting, but having kids is really the most extraordinary thing I've ever taken on."
Brad Pitt also joked that he and Matt Damon spent most of their time on set discussing their kids.
Comments
comments