It looks like Cameron Diaz is still not over her Charlie's Angels' dance-off in for the actress was spotted flaunting her dance moves at a nightclub.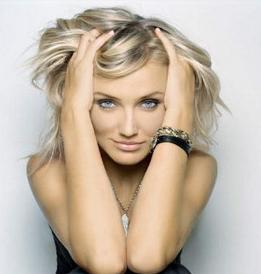 The 35-year-old actress broke it down on the dance floor at club Socialista with a cute male partygoer for almost an hour.
A source revealed, "He challenged her to a dance-off, and she turned him down at first. But once she got into it, the whole place was hysterical. She did give him her number, though. She looked very single."
Meanwhile, the actress is now rumored to have had a new boyfriend. She's said to be dating Canadian actor Scott Speedman.
The celebrity pair has been spotted enjoying a vacation together in the Bahamas earlier this month.
An onlooker said, "He has a house down there, and they were frolicking on the beach. They were definitely smooching."
Scott Speedman, who is 33-year-old actor, is probably best known for his role in the coming-of-age television drama "Felicity," where he plays Ben Covington.
Cameron Diaz was previously linked to John Mayer and Justin Timberlake.
Comments
comments