Cameron Diaz, who recently showed up in her Luella mini-dress at the MTV Movie Awards last weekend, has a recent trip to Hawaii. The surf-loving star is a regular visitor to Hawaii's golden coastline, in particular the world-famous Waikiki beach on Oahu where she recently shared a break with surfing champ and good friend Kelly Slater.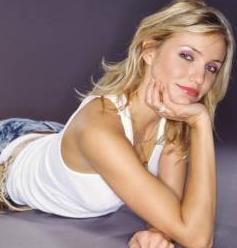 The "Shrek 3" star displayed her strong physique in a white bikini as she carried her board out of the surf. And she no doubt made the most of tapping friend Kelly's expertise, although on previous occasions she and former boyfriend Justin Timberlake have brushed up on their technique with the help of a local surf school.
As an aficionado of the sport Cameron Diaz has no doubt found time to drop by the island's Haleiwa Surf Museum, which contains memorabilia from the 1960s.
Celebrity culinary favorites on Oahu, Hawaii's third largest island include the beachfront restaurants in the Halekulani hotel in the heart of Waikiki where Ben Affleck and Kristin Davis have been spotted. Cameron herself has visited Ocean House – an open-air eatery that offers spectacular sunset views, while Janet Jackson has dined at the Cabanas Seaside Grill.