Carrie Underwood was spotted shopping for her friends' baby two days in a row.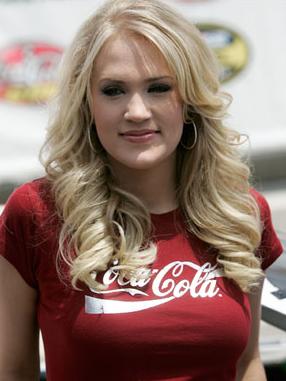 The country star was seen looking for baby clothes after she hit up Sunset Kids at Sunset Plaza in Los Angeles.
A source revealed, "She didn't know the sex of the baby, so she bought some unisex T-shirts. She was upbeat and sweet."
Carrie Underwood has also visited by Kitson Kids to grab more duds for the lucky little one.
She also attended Nashville Ceremony and fought back tears as she declared, "I promise I'll do everything I possibly can to not make you regret it."
Garth Brooks replied, "This is a marriage. Nothing will last as long or be as important as this award right here. But being around you five minutes, I know you get it."
Meanwhile, the "America's girl next door" singer, who hugged her trophy tightly as Gill sang with her on "Jesus Take the Wheel." Her mother wiped her tears, along with her father, sister and niece, all looked on proudly from the front row.
The multi-platinum-selling singer revealed, "This is something very special – it's a symbol of being a part of the Opry family and it's a commitment. And I never want to do anything in my career to let anybody down."
Comments
comments