Joyce, the mother of Casey Aldridge's mother, has confirmed the news.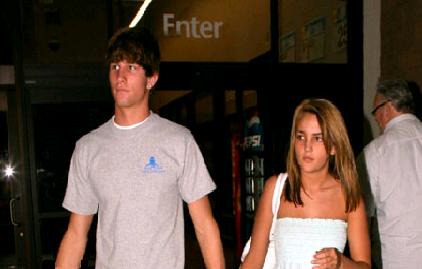 She revealed, "We are aware of the recent interview regarding her and being pregnant, and we are in agreement with everything that was said by Jamie-Lynn about the situation … everything is fine."
On Casey had anything to say about his girlfriend being pregnant, she added, "At this point, Casey doesn't wish to speak out, but it would be wonderful when the time comes."
Meanwhile, it is possible for Casey Aldrige to get in trouble with the law for doing it with sixteen-year-old girlfriend Jamie Lynn Spears since he may be looking at up to 6 months in prison for misdemeanor carnal knowledge of a juvenile (or statutory rape), according to laws of California and Louisiana.
The law indicates, "Statutory rape charges can be reported and filed by the victim, parents of the victim, professionals in mandatory reporting situations, and in most states they can be raised by the state. California has been a primary example of this filing charges against fathers of pregnant women who are, or were, minors at the time of conception and doing it at the protest of both the women and the parents of the involved parties."
However, since Casey Aldridge has been Jamie Lynn's boyfriend for over three years, it's also highly unlikely.
Reports are the young pair have been searching for an apartment in Valencia California
Comments
comments