Cemre Mirel, a beauty queen, dated Lewis Hamilton for ten months.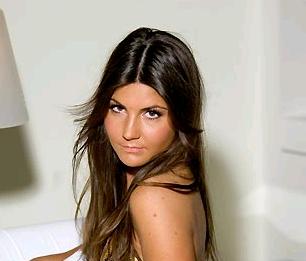 The 20-year-old stunning model was driven by the British track idol in bed — by nibbling fruit off her [email protected] body.
She revealed, "He was amazing in bed. I'd give him 11 out of 10."
The Turkish-born beauty also revealed how speed king Lewis: blindfolded her before eating ripe bananas off her super-fit curves, begged her for a steamy session in one of his cars, and sent saucy texts asking her to dress as a secretary for even more raunchy romps.
But the Turkish beauty labeled the racer as a "hygiene freak" for sending her for a pedicure before allowing her to join him between the sheets. And she told how he insisted she shower before every passionate session in his flat. As for the bikini, you could see Cemre Mirel's bikini here and here.
Lewis, who missed out on becoming World Champ by one point in his debut season, began seeing Miss Turkey finalist Cemre Mirel after they met at a London nightclub last January.
Comments
comments