Charlie Sheen became the host of a new cooking show called "Winning Recipes," where he prepares his meals by willing them into existence.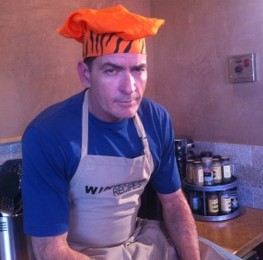 In the skit, which made fun of the actor's firing from "Two and a Half Men, also includes to several of his former films. The script was written by former Saturday Night Live writer and producer Adam McKay.
Charlie's cooking skit premieres March 10 on Funny Or Die website.
Comments
comments