Charlotte Church has pleaded with Prince William to marry his girlfriend Kate Middleton so that he can take the press attention away from her.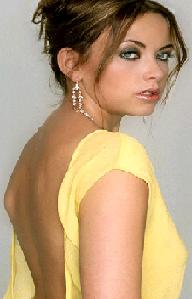 The singer, who is currently pregnant, is keen for a royal wedding, as she believes all the focus will then be shifted towards Prince William and Kate Middleton.
She revealed, "I love my fella, but I don't think we'll get married, because it would make the press even worse. Really, I wish that William and Kate would get married, so that they would concentrate on them."
Perhaps her wish will come true since it was recently reported Prince William had told his grandmother Queen Elizabeth he is ready to propose to Kate Middleton.
Prince William has reportedly revealed his plans to the queen in a heart-to-heart phone call after he returned from a make-or-break holiday in the Seychelles with Kate.
The queen is claimed to be thrilled, as she was worried Prince William would lose public support if he kept playing with Kate's emotions.
A source, which is close to the royal couple, revealed, "The queen left William in no doubt that she felt he had compromised himself by dumping Kate so brutally, then meekly taking her back. She was delighted when William came back from their holiday and told her, for the first time, that he felt ready to commit."
The 25-year-old prince gushed to his grandmother about how much he and Kate had enjoyed their holiday, and revealed it made him realize she is the one for him.