Charlotte Church, the pregnant pop singer, has reportedly thrown her partner Gavin Henson out of their Welsh home after newspaper reports linked him to another woman.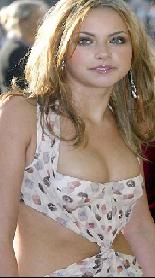 Northern Irish sales adviser Tracy Donnelly revealed she and the Welsh rugby ace shared "a few kisses" at a Belfast nightclub recently.
Following the revelations, the former child soprano told Gavin Henson to leave their shared home in Cardiff.
A source revealed, "Gavin is gutted that he got caught out, but Charlotte isn't listening to any of his excuses. She is very angry at the moment and, when she found out, she flew into a rage."
Charlotte Church, who is expecting her first child in three months, has been dating Henson since February 2005.
Comments
comments