Chelsy Davy was "thrilled" to learn that Army chiefs had banned her royal boyfriend from the war zone for fear it would be too dangerous.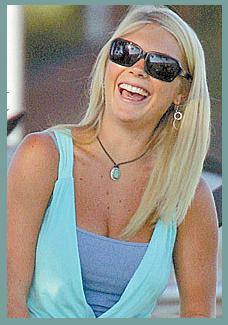 The 21-year-old beauty gave away her feelings on a page on social networking website Facebook only accessible to her friends. On Wednesday, the day it was announced that Prince Harry would not go to Iraq, she changed the caption under her picture to read: "Thrilled!!!'
Chelsy Davy has been consoling the 22-year-old prince, who is said to be "furious and deeply disappointed" he has not been allowed to command his armored troop.
Army chiefs have given him a fortnight to "decompress" and get over his anger.
Comments
comments