Chelsy Davy, the girlfriend of Prince Harry, arrives back in the UK on January 17. She was looking fraught after a nightmare Christmas holiday.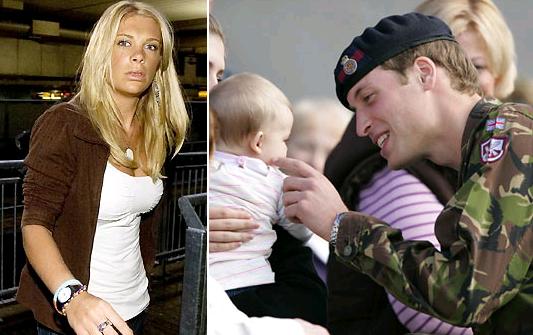 The 22-year-old blonde beauty was trapped by violent demonstrations in crisis-hit Kenya while staying at a game park with her family.
She had already experienced a rough end to 2007 since briefly splitting from Harry and telling pals she wanted to quit her studies. But she flew into Heathrow airport in time for the new term at Leeds University.
She was sporting Sun-backed Help For Heroes wristband to support her Army boyfriend and his colleagues, which is a clear sign that she hasn't given up on her prince.
Meanwhile, her boyfriend's brother Prince William celebrated his first solo flight this week with a night at the Pitcher and Piano pub in Nottingham. The 25-year-old prince showed off his new piloting skills when he puts on a show for the media. He described his first solo flight with the Royal Air Force (RAF) as "amazing".
The young royal piloted the propeller-driven Grob 115E light aircraft, known as the Tutor, over an airfield at Lincolnshire's RAF Cranwell and joked he was terrified his life was in danger as he manoeuvred the aircraft.
Comments
comments