Chelsy Davy, who arrived in the UK to study at Leeds University, was waiting for Prince Harry at the airport in an hour. It is because Prince Harry went to the wrong terminal.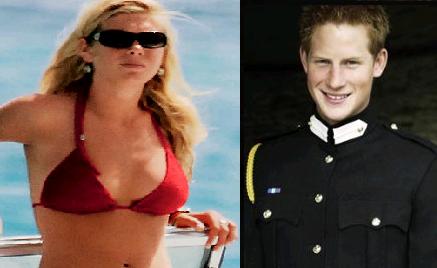 The Zimbabwean beauty landed at Heathrow's Terminal One in the early hours on Sept 6. She found out that her boyfriend was waiting for her at Terminal Three. The 21-year old blonde hung around a coffee shop for an hour as she waited for her prince.
A royal source revealed that Chelsy Davy was not too happy about the mix-up, and made her feelings very clear, saying, "Chelsy was very cross."
Prince Harry also shared his feelings as he snapped at photographers when he arrived. He told them, "Get the f*** out of here. You aren't supposed to be here."
In the evening, Prince Harry made up with Chelsy Davy by taking her out down Kings Road.