The Queen has given Prince William her blessing to marry girlfriend Kate Middleton.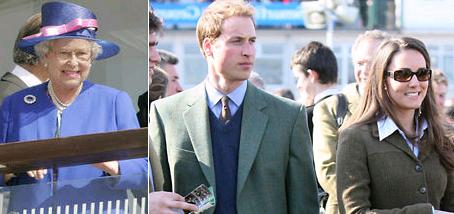 Prince William is said to have told The Queen in a call that he's ready to propose.
A source revealed, "Her Majesty left [Prince] William in no doubt that she felt he had compromised himself by dumping Kate so brutally, then meekly taking her back.
The source continued, "She saw echoes of his father's failings and feared he would lose his amazing level of public support if he kept stalling and leaving Kate hanging on a string."
The source added, "[Prince] William told the Queen the Seychelles break would be make or break and they would both make a decision on their return. Her Majesty was delighted when [Prince] William came back and told her, for the first time, that he felt he was ready to commit."