Chelsy Davy appeared that nothing could lift her spirit during her latest evening out with Prince Harry.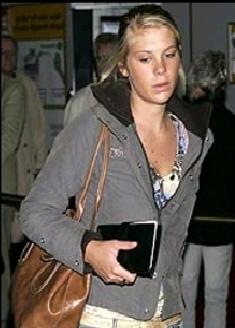 The couple, together with friends, partied at a club in West London on Friday, with a £3,500 bar bill. During the evening, the blonde beauty looked she was on the verge of tears.
Friends revealed the 21-year-old blonde is terribly homesick and pining for her family and friends in Cape Town, South Africa, saying, "She keeps talking about how much she misses her gap year and all the amazing places she visited. She really misses all her friends and family in Cape Town and says that she had a great time when she was last there. She's also finding the climate a bit of a culture shock and is pining for the sunshine. Leeds is quite a dreary place compared with Cape Town. She really wants to go back home and can't wait until Christmas."
The business studies graduate is believed to be so unhappy in Leeds that she has returned to London to see her boyfriend most weekends since term began in September.
On Friday, Prince Harry reserved the best two tables at the Amika nightclub in Kensington and ordered three bottles of Chelsy's favorite passion fruit and vodka shots.
The couple were joined by ten of Harry's friends and their £3,500 bar bill included four bottles of Amika's house cocktail – a fresh blend of passion-fruit and vodka that costs £200 a bottle.
The group also worked their way through six bottles of Belvedere vodka at £400 a bottle to mix with cans of Red Bull and tonic.
Comments
comments