Chelsy Davy got close to a real-life crocodile hunter while Prince Harry was away at war, according to a report.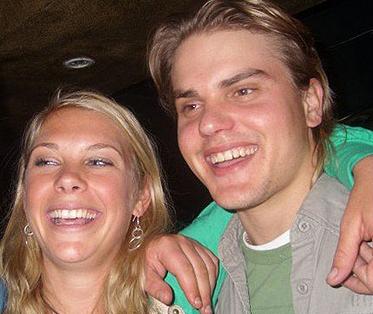 The 23-year-old blonde beauty, who has dumped her royal boyfriend, partied with hunky Jabu Kirkland as Prince Harry fought the Taliban.
Details emerged as sources confirmed the Prince's five-year romance had "run its course" and Chelsy toasted being single with a girlie night out.
The split is likely to be celebrated by fellow South African Jabu. He holidayed with Chelsy the very week Harry, 24, set off for Afghanistan.
As he began his ten-week stint in December 2007 — subject to a security news blackout at the time — Jabu was with friends at a seaside pad owned by Chelsy's parents at Umhlanga Rocks near Durban.
Yesterday sources close to her said: "She and Jabu maintain they are just good friends, but there is clearly a chemistry there. Jabu is exactly the kind of guy we would have expected Chelsy to fall for, were it not for the fact she was dating a prince."
A friend said the writing was on the wall when Chelsy returned to her studies in Leeds on January 10 — and messaged pals: "Chelsy doesn't wanna go!"
The friend added: "[Prince] Harry has only visited Chelsy in Leeds twice in the 18 months she has studied there. She has always had to travel to see Harry, and has found that hard."
The couple met in Cape Town in March 2004.
They went on to clock up nearly 250,000 miles on their long-distance romance — jetting between Britain and South Africa and taking in exotic holidays and safaris.
On Thursday Chelsy was spotted quaffing champagne at posh London club Raffles with girl pals including best friend Olivia Perry — nicknamed Bubble.
One onlooker said: "Chelsy and her mates were having a great time. They kept themselves to themselves, but could be heard laughing and joking. If Chelsy was distraught at the split, she's got a funny way of showing it."
Comments
comments