Chelsy Davy, Princess Beatrice and Sarah Ferguson, who were known to be party-loving royals, have a new playground.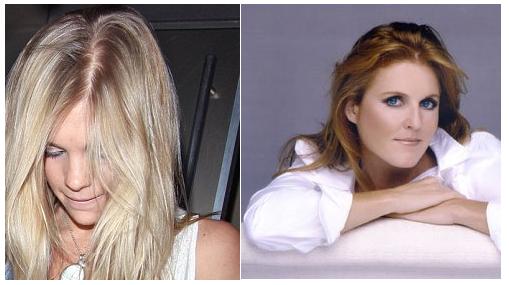 Chelsy Davy, who was the girlfriend of Prince Harry, looked bleary-eyed and plenty of fun after she visited Whisky Mist last night.
The girlfriend of Prince Harry emerged from the hot new haunt looking rather disheveled, her hair falling across her face as she attempted to make a sharp exit.
Princess Beatrice and her boyfriend Dave Clark were among the crowd, along with her Sarah Ferguson and companion, Findus tycoon Geir Frantzen.
Director Guy Ritchie and 'Queen Slone' Henry Conway also joined in.
The club is the latest venture by the owners nightspot Mahiki, which, with the help of club promoter Guy Pelly, regularly attracts the likes of Prince Harry, Prince William and Kate Middleton.
Owners Piers Adam and Nick House have previously said their plan was to attract 'private bankers who live in Kensington and St John's Wood' rather than socialites.
Mr. House revealed, "Whisky Mist will be highly inspirational, and a bit more serious than Mahiki. It's not going to be a young place, the clientele will be 40-year-old guys. The market we're going for is very international. Their natural drink is whisky, which is seen as being chic everywhere apart from Britain."
Despite targeting an older demographic, the young crowd – Chelsy, Beatrice and co – certainly weren't deterred, suggesting that despite the owners' best intentions, those pesky socialites might not be far behind.
Princess Beatrice was also celebrating her boyfriend Dave Clark's 26th birthday and the pair left with a bizarre inflatable monkey balloon.
Comments
comments