Chelsy Davy is having second thoughts about splitting up with her boyfriend Prince Harry.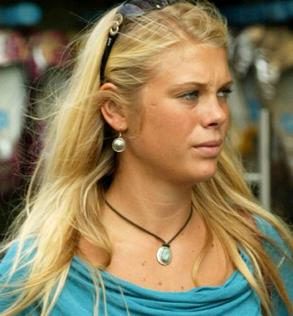 The blonde beauty, who was set to flee from the UK back to South Africa after asking Harry for a "cooling-off period" last week, has reportedly been persuaded by her brother Shaun to stay in the UK and is now considering giving her relationship another go.
A friend revealed, "Chelsy was determined to head back to Cape Town. But she was persuaded to stay put over a series of tearful phone calls with her brother Shaun. Shaun was worried that if she just flew back there would be no turning back. He warned her not to do anything rash."
Prince Harry has enlisted the help of friend Susanna Warren, the girlfriend of his close friend Guy Pelly, in winning Chelsy back.
A source revealed, "He think another girl will be better at softening Chelsy at the moment."
Aside from a series of text messages from another woman on his mobile phone, Prince Harry's wild playboy lifestyle and a series of stories about the royal being unfaithful were also factors in Chelsy's decision to end her relationship with the prince.
Comments
comments