Chelsy Davy, the girlfriend of Prince Harry, has been crowned the "summer's sexiest celebrity" by a new survey.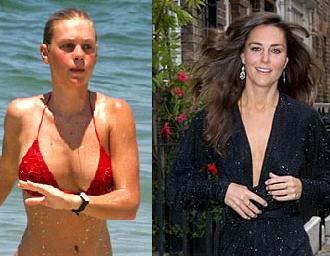 The 21-year-old blonde came out top of a poll of 1,200 by Goodfella's pizzas, with Hollywood babes Jessica Alba, Scarlett Johansson and Cameron Diaz trailing behind.
Kate Middleton, the girlfriend of Prince William, got a lowly seventh. The 25-year-old brunette recently enjoyed romantic holiday with Prince William.
Meanwhile Chelsy Davy has been showing off her remarkable powers of recovery by going out and partying in South Africa two days after undergoing surgery on her appendix.
A source revealed, "She looked great but was in a lot of pain and on morphine. However, that didn't stop her drinking, dancing and smoking up a storm. She was texting Harry all the time and saying how she missed him so much."
Comments
comments