Lawyers acting on behalf of Dannii Minogue, the Australian pop star, have bought the copyright to photos allegedly showing the star groping a female lap dancer.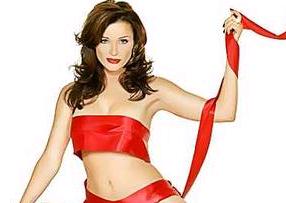 The pop singer was photographed cavorting with a stripper at a London nightclub in British Sunday tabloid News Of The World in February 2006, with the pictures appearing on the Internet again earlier this week.
But legal representatives of the star, who is a judge on British TV talent show The X Factor, have purchased the raunchy pictures to have them permanently removed from the web.
The pop singer revealed at the time, "I was totally set up, but it woke me up to the fact that there are some creepy, nasty people out there willing to do anything take advantage of someone famous".