A report suggested that Chelsy Davy has a new lover.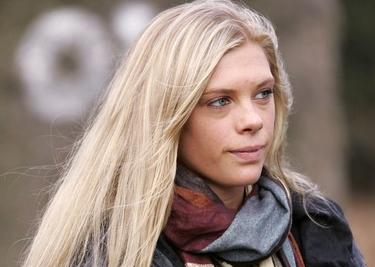 The 24-year-old former girlfriend of Britain's Prince Harry was spotted partying with a tall, fair-haired stranger at new nightclub Jalouse in London's Chelsea district on Friday night (24.04.09).
The pair was later seen drinking at Raffles private member's club in Knightsbridge, before leaving separately at around 4am.
Harry, 24, – who split with Chelsy in January after five years together – was reportedly heartbroken when the student told him she was seeing someone else.
A source revealed: "Chelsy told Harry, 'It's over between us for good – I've found someone else. I'm sorry Harry – it's true'.
"Harry still loves Chelsy and begged her to take him back. But there is no way it will happen.She has another man. She hasn't known him long but she really likes him."
While Chelsy and her new man were dancing up a storm, Harry was partying at Kitts nightclub a short walk away.
Onlookers said the royal was in high spirits, ordering 30 vodka shots at a time and bottles of expensive champagne for his friends.
One guest said: "Harry was having a ball and was on really good form. He was there with a group of friends and there were plenty of girls cracking on to him but he was very well-behaved.
"Harry spent most of the evening on the VIP table, but he was also on the dance floor and was really having a lot of fun dancing to all the cheesy hits. There was a permanent stream of attractive girls making a beeline for his table."
Harry also left at 4am, alone except for his Royal Protection Officer.
Comments
comments