Chris Brown, who promoted new album F.A.M.E. on Good Morning America, was visibly agitated after he was asked questions related to his 2009 assault of Rihanna.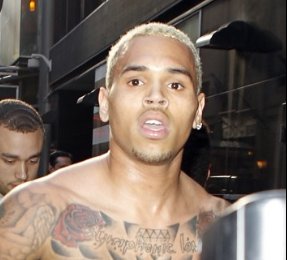 The singer tried to move the focus back to his new record when he was asked about restraining order. After the serious chat, he performed "Yeah 3x," stormed off stage and retreated to his dressing room.
Chris reportedly threw a chair at a dressing room window then he was shirtless while angrily confronting segment producer. He later tweeted that his album is for all his fans.
Comments
comments