Christina Aguilera slipped and nearly fell off the stage at Sunday's Grammys when she and other female vocalists paid tribute in a musical medley.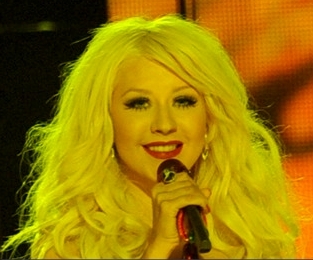 The 30-year-old singer got applause and a standing ovation for her soulful version of "Natural Woman" and other Aretha Franklin classics.
Christina was joined by Jennifer Hudson, Yolanda Adams, Martina McBride and Florence of Florence and the Machine. When they took their bow, the singer fell and almost took a tumble.
Comments
comments