What would the "High School Musical" celebrities Zac Efron, Vanessa Hudgens, and Ashley Tisdale wish for Christmas?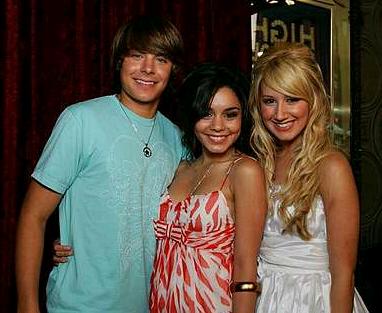 They have all divulged their Santa wish lists and shockingly a disposable camera without a memory card is not on the list for Zanessa. The "High School Musical" couple is already thinking of the gifts under the tree.
The report claims that "High School Musical" stars all dreaming of gifts that will help them get around town.
Vanessa Hudgens revealed that she wants her "drivers license. I plan on taking my test really soon."
Her boyfriend Zac Efron revealed, "A new Sector 9 Longboard would be nice. I'm constantly breaking things, and I go through skateboards pretty fast."
As for Ashley Tisdale, she simply said, "Christian Louboutin heels" — the $500 and up footwear Carrie Bradshaw helped make famous."
Comments
comments