American Idol alum Clay Aiken and his label, RCA Records, have parted ways, his representative confirmed.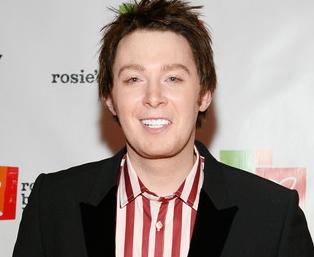 Aiken's latest album, "On My Way Here," sold 159,000 copies in the U.S., according to Billboard. His 2003 debut album, "Measure of a Man," sold 2.78 million copies. Billboard reported on Friday that he left the label a few months ago.
Other "American Idol" alums dropped from their labels include: Blake Lewis, Bo Bice, Katharine McPhee and Ruben Studdard.
The Idol season two runner-up finished his stint on Broadway's Spamalot in January.
Comments
comments