Comic Dane Cook is not apologizing for the remarks he made about Vanessa Hudgens' recent racy photos during the 2009 Teen Choice Awards on Sunday.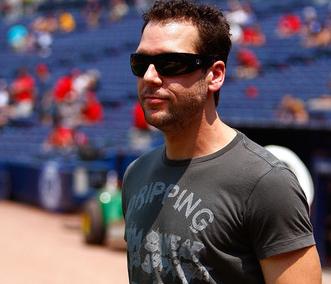 "Girl, you got to keep your clothes on. Phones are for phone calls, girl!" Dane joked while onstage during the award ceremony as Vanessa sat in the audience.
On why he brought up the young star's photos that surfaced online last week — the second set of racy photos that have surfaced of the actress in recent years, "I planned it about 20 minutes before I went out there," Dane said. "Because I like to be on the cusp of fear."
If he was trying to send a message to his younger fans with his remarks, "My fans are very young as well, and everybody's very opinionated. You gotta keep it classy," he continued.
But ultimately, Dane said his comments were really just about getting a laugh, adding: "Mostly I just wanted it to be funny, that's the best part about being a comic when you go, 'maybe I can say the thing that everybody is kind of feeling and nobody [is saying].' The elephant in the room moment. So, I'll take it, I'll take the hit. It's okay."
The 2009 Teen Choice Awards airs tonight on FOX at 8 PM EST. It is not known if Dane's joke will be edited out of the broadcast.
Comments
comments