"Quantum of Solace" star Daniel Craig revealed that it was a former 007, Pierce Brosnan, who convinced him to take on the role of James Bond.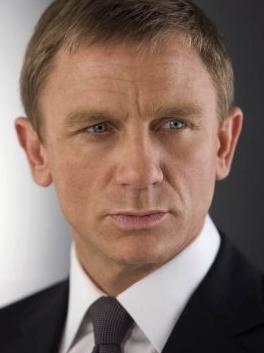 David Craig revealed: "I sat next to him [Brosnan] at the BAFTAs…after dinner, after having enough to drink, I just went over [to him] and said, 'Look, it's not on the cards. It might be on the cards. If it were to be on the cards, what should I do?' And he said, 'Go for it. Just go for it. You've got to have a go at this.'"
When asked who is his favorite Bond, Daniel Craig's nod went to a Scot. "Sean Connery without a doubt. Nothing against Pierce and everyone else."
He revealed that his favorite Bond movie is "From Russia with Love," saying: The best bad guy. You felt like Bond was in danger."
When a question of marriage came up, Daniel Craig replied: "Why should it hurt the Bond image? It wouldn't. I don't think. And whether I'm going to get married, that's between me and the person I'm going to get married to."
You could watch "Extra's" interview with Daniel Craig airs October 21st.