Cameron Diaz may have dated some of Hollywood's hottest leading men, but a report suggested that her heart still belongs to former flame Matt Dillon.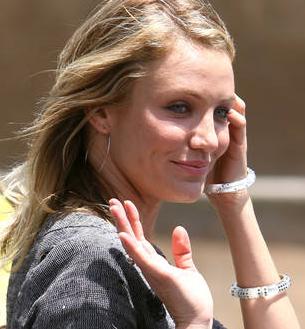 According a report, Cameron Diaz is reportedly keen to rekindle her relationship with former boyfriend Matt Dillon. The couple broke up 10 years ago, but Cameron Diaz reportedly never really got over Dillon, who was her "first true love."
The "What Happens in Vegas" actress, who is currently dating British model Paul Sculfor, is believed to be keen to reunite with Matt because she is growing "bored" with Paul.
A close friend of the actress said: "I'm sure she still thinks about Matt – a lot. Cameron looks bored with Paul. He must not hold her interest. I seriously doubt they'll last much longer."
Matt Dillon, 44, has expressed his love for Diaz as well, telling Parade Magazine in 2006 that he "fell in love" with Diaz after he met her in 1995. "It's a very powerful thing when you feel that way about somebody."
The couple began dating that year, but broke up in 1998 following rumors of infidelity.
Comments
comments