Prince Harry has been attacked by Daniel Radcliffe.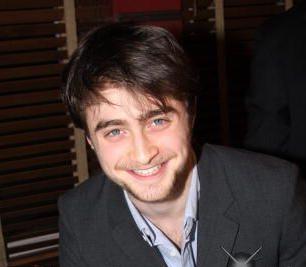 The "Harry Potter" actor blasted the 24-year-old royal for his comments in a video that was recently published, in which Harry called a fellow army cadet "p**I".
Daniel Radcliffe revealed: "I have nothing against the royals as people, I've never met them. But in terms of that particular comment about Pakistanis, Prince Harry said a very stupid thing.
He continued: "He was probably very young at the time. I hope he has learned since not to say such a thing or at least learned not to be filmed saying it."
He added: "The big deal to me was his wearing a Nazi uniform at that costume party."
Prince Harry sparked controversy in 2005 when he wore a Swastika armband – symbolic of Adolf Hitler's regime – to a friend's party.
Daniel, 19, also lashed out at the British monarchy, claiming he doesn't like what they represent.
He is quoted as saying: "I am not a royalist. Not at all. I just don't see the use of the monarchy – though I'm a fierce patriot. I'm proud proud proud of being English, but I think the monarchy symbolizes a lot of what was wrong with the country. Not that they're doing anything wrong – but that symbol of class division is not something I particularly like – and I am a very upper-middle-class kid."
Comments
comments