The "House Bunny" star Anna Faris will tie the knot with actor Chris Pratt of Bride Wars, according to her representative.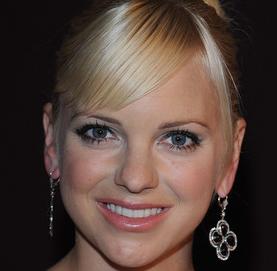 "They got engaged late last year," says the representative. No further details were released.
Chris Pratt, who is one of the stars of Kate Hudson's new movie Bride Wars, proposed to the House Bunny star "late last year", according to Faris' publicist but the actress chose to keep the happy news to herself over the holidays.
Faris, 32, was spotted out in Hollywood on Wednesday with her toyboy lover, sporting a diamond ring on her wedding finger.
The actress' previous marriage to actor Ben Indra ended in 2007.
In August, Anna Faris said of the 29-year-old Pratt: "He's awesome. He's a great, great guy. I feel really lucky."
Anna Faris, 32, can be seen next in Observe and Report out in April.
Comments
comments