Daniel Radcliffe apparently wants to follow in the footsteps of Jonas Brothers, spending the time with President Barack Obama's daughters.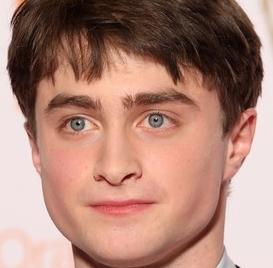 The British actor has recently issued a personal invitation for a "Harry Potter" set tour to Malia and Sasha Obama.
The 19-year-old hunk said he'd be "honored" to be the Obama girls' personal tour guide.
He revealed: "I'd like to take this opportunity to issue a public invitation to the Obamas that if their daughters would like a private tour of the Harry Potter set, I would be honored to be their personal tour guide."
And Daniel has his own opinion about Obama's inauguration even though he isn't American, saying: "I feel privileged to be here for Obama's inauguration. I am so proud and happy for this country. He is everything the rest of the world liked about America and now likes again."
The actor continued: "He is both Martin Luther King and JFK. He is a pioneer. He is a symbol of progress which is what we dig about this country."
He added: "What you love about England is all the old buildings and such. The traditions. I love that, too. But this is what we want from you."
Comments
comments