Angelina Jolie and Brad Pitt are set to move their brood into a new abode – a £40million mansion as the globe-trotting family up sticks for their next project, it has emerged.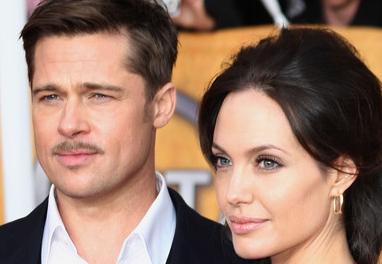 The family are moving to the sprawling waterfront Sassafras estate on Long Island's Gold Coast with their six children while Oscar-nominated Angelina films the movie Salt in New York from March.
The 2,045sq-m (22,000sq-ft) Tudor-style property includes a pool, a private cove, two helipads, a private dock, gym, barbershop, elevator, and fall-out shelter in case of emergency.
It has 25 rooms, including eight bedrooms and 12 baths.
The dynamic couple who both scored Oscar nominations, will rent the 48-acre waterfront estate, 'Sassafras' from March while Angelina starts work on the film.
The Long Island estate will certainly feel like a home from home as the Jolie-Pitt's usual abode is a 35-bedroom vineyard castle on the French Riviera.
In 2006, the estate, which is owned by LaVal Properties, an offshore investment firm, made a Forbes list of the 10 most expensive homes in North America.
In March 2006, it was listed for sale at $60 million with Daniel Gale Sotheby's International Realty, but it has since been taken off the market.
Angelina's new film was initially called Edwin A. Salt and was set to star Tom Cruise. But the script was rewritten once the Changeling star expressed interest.
Comments
comments