Daniel Radcliffe, who recently turned 18 and bought himself a Fiat Punto, is keen to have a nude waxwork of himself.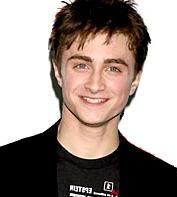 To turn his dream into a reality, the "Harry Potter" actor is claimed to have asked experts at Madame Tussauds to make the waxwork of his nude pose in West End play "Equus."
There will be a team, consists of 20 people, to create the waxwork which Daniel Radcliffe wants to keep for private display. And n@ked wax figure will cost £150,000.
A source revealed, "You would be surprised at how many people ask for n@ked models of themselves. Many are celebs. It's the perfect way to celebrate a special birthday."
Daniel Radcliffe recently insisted that money wouldn't cast a spell on him, saying, "I don't plan to be one of those people who, as soon as they turn 18, suddenly buy themselves a massive sports car collection or something similar. I don't think I'll be particularly extravagant. The things I like buying are things that cost 10 pounds, books, CD's, and DVD's."