Eva Mendes, who got fully nude in DT Magazine, is definitely looked stunning as she graces the cover of Jane Magazine.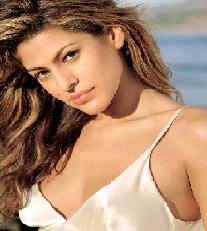 A "Ghost Rider" actress, who played Roxanne Simpson, hit the magazine covers wearing nothing on her top but sadly the good spots are covered in the photo shoot, as she looked flirty and playful on the cover while holding the flowers with her hands.
Readers of the August issue of Jane Magazine will have the chance to admire black and white body shot of Eva looking exactly like a Guess advertisements. The [email protected] picture has a caption "A [email protected] woman lying on a mirrored piano looks classier than it sounds."
The magazine promises that other celebrities will strip down in the future but Eva Mendez surely makes a stunning cover for the meantime.
Comments
comments